Xceed is one of the leading BPO players in the EMEA region, proudly managing various international & local programs, providing them with a wide array of contact center services. BPO and Shared Services (HRO, FAO) are in our portfolio in 10 different languages; Arabic, English, French, German, Italian, Spanish, Greek, Russian, Turkish, and Ukrainian. Capitalizing on the company's groundbreaking success, Xceed currently has 25000+ employees, 10,000+ Omnichannel workstations, and 8000+ remote agents.
Xceed prides itself on its ability to adopt disruptive technologies to benefit its clients, such as RPA, AI, and predictive analytics. The company is also partnered with top security vendors to maximize network and data security for client intellectual property. This has allowed the company to optimize performance while maintaining best-in-class service quality while delivering superior quality and value to its clients.
Xceed has remained at the forefront of Egypt's BPO offering and positioned its services to clients anxious for delivery point diversity. Its expanding network of centers affords it access to talent, which is crucial in servicing a wide array of vertical markets. Equally, the focus on higher-value technology should not be underestimated, given the growing demands of clients.
Moving forward, expect Xceed to continue disrupting customer experience management in Egypt for enterprises across the US. Driven by a great passion for growth, Xceed adopts the latest technologies, accentuates an excellent customer experience and promotes sustainable development to provide comprehensive and optimized onshore/offshore customer management solutions.
Xceed's dedication to providing reliable, secure and efficient shared services to its clients has reaped rapid growth and great results. We amplify global business values through consistent, reliable and growth-driven customer management solutions.
The company promotes quality by recognizing and rewarding superior performance. In addition, our QM skilled analysts monitor, mentor and help agents maintain the highest standards of quality interaction with customers.
The Undeniable Need for Work-at-Home Compliance and Regulation
Lockdown regulations across the globe are gradually diminishing as the world returns to normality; however, work-from-home (WFH) structures will not be falling away, especially within the contact center environment. Therefore, contact centers will face a new challenge of exposure to cybersecurity risks and meeting compliance and regulation requirements.
Evolving Work-At-Home Agent Compliance and Regulation Trends
"With contact centers shifting their agent workforce to remote working environments, data protection and cybersecurity threats become problematic for operators from a risk management, compliance and regulatory perspective," says Rasha Ezz El-Din Mohamed, Xceed Sales and Marketing Director.
Respondents indicated that data protection of customers, mitigating cybersecurity risks/hacks, processing personal consumer data, and protecting employees' personal information were very heavily impacted by agents working from home during the COVID-19 pandemic. Credit card numbers, health data and financial records are sensitive data that agents have access to, making them prime targets for cybercriminals. The WFH agent's challenges include managing organizational silos and splitting functions and resources across multiple sites.
Post Covid-19, the Adoption of Multiple Hybrid Virtual and Physical Work Models
As the world moves towards normality, some agents have returned to physical contact center sites; however, onsite agent levels are unlikely to return to pre-pandemic levels. Instead, operators have indicated that they will embrace the 'new normal' where some agents may work from home while others may alternate between home and onsite work.
The Need for Secure, Work-At-Home Agent Interface Systems
The rising adoption of WFH/hybrid working models within the contact center realm increases an agent's potential exposure to security risks and breaches, necessitating the deployment of secure remote agent interface systems. Although working remotely, agents are still required. As a result, they pose a security problem being away from a physical site. Moreover, employing remote or gig workers in far-reaching geographics typically have a bring your device (BYOD) policy, presenting further security risks.
Adapting Compliance and Data Regulation for Work-At-Home Environments
Rasha Ezz El-Din Mohamed points out that WFH transitions have been a component in creating a more digitized yet complex contact center ecosystem. As a result, specific regional and global privacy and data security requirements, such as PCI-DSS and General Data Protection Regulation (GDPR), need to be remoulded to fit the new normal.
Conclusion
It is clear that a WFH/hybrid working model is, bringing with it a multitude of benefits, such as cost reduction, access to new pools of talent and on-demand workers. However, with agents working virtually, security and compliance are placed in precarious positions. Device-locking interface systems, cybersecurity education and restructuring of security policies are initiatives that are the kernel of a stringent contact center security framework.
As Ezz El-Din Mohamed notes, "Cyber security and data privacy are key factors when choosing a contact center service provider. Within the context of work-at-home agents, to be ahead of your competitor, it is in the organization's best interest to quickly realign compliance and regulatory standards that fit these new, flexible working models."
---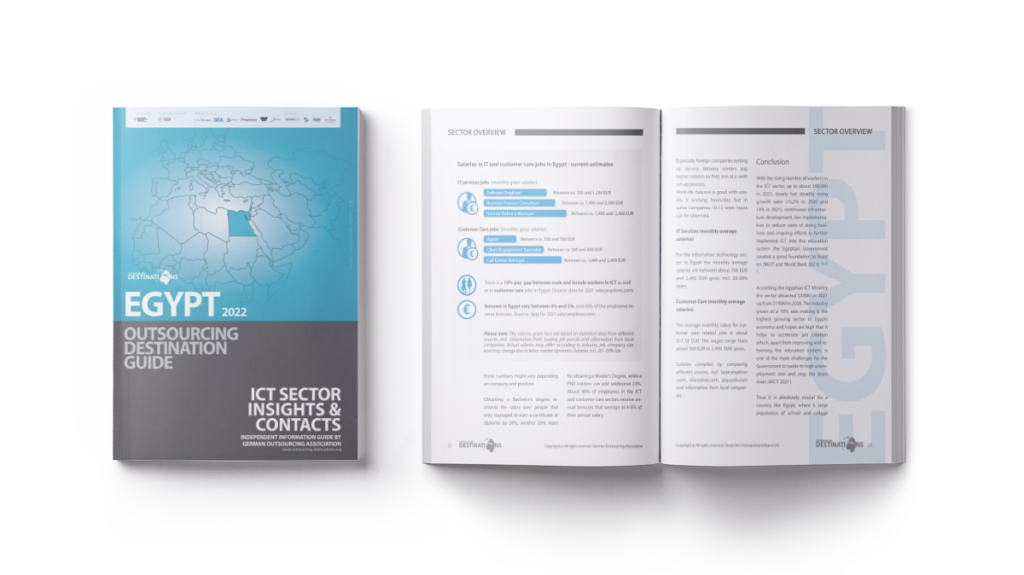 ---
About the Author: Rasha Ezz El-Din is the Head of Xceed's Sales & Marketing. She is generating and growing business by combining sales strategies, business intelligence, and company strategic marketing plan, generating leads and closing deals that have allowed the company to exploit new geographic markets and verticals. So the company has been witnessing more than 50% annual growth since its inception among the global 100 players.
Mrs Ezz El-Din graduated from the Faculty of Engineering, Cairo University, and she holds a BS in Electronics and Communications Engineering. She has also completed a Diploma in Communications Engineering from the National Telecommunication Institute (NTI) in Egypt.